Magnificent Magnesium Formula
Supports Heart and Arterial Health
Promotes Strong, Healthy Bones
Supports Healthy & Flexible Joints and Muscles*
Magnesium, an important carrier of metabolic energy in the body, is essential for the more than 300 enzymes and thousands of cellular reactions in the body.*
Read More
Package Description:
90 caps, 30 day supply
Serving Size:
3 Capsules
Number of Servings:
30
Availability:
IN STOCK
Leaves Warehouse in 1-2 business days.
Magnificent Magnesium Naturally Supports:
Heart and Arterial Health
Strong, Healthy Bones
Healthy & Flexible Joints
Healthy Muscles
Optimal Calcium Absorption
Restful sleep*
Why do nutritionists often refer to magnesium as the "magnificent mineral"? Because magnesium has a high magnitude importance on health and longevity, it deserves. The bird's eye view explains how: magnesium is a co-factor for over 300 metabolic enzymes, which means it acts like a spark plug for the machinery of cellular metabolism. Magnesium plays key roles in the maintenance of bone health, cardiovascular function, already normal blood sugar control and more.*
Bone Health
Next to calcium and phosphorus, magnesium is the third most important mineral in the human skeleton. The results of a study assessing the importance of magnesium for bone health found that higher intakes of this mineral from the diet and dietary supplements was a predictor of higher bone mineral density in white males and females. The large study assessed 2,038 men and women aged between 70 and 79 years of age. Again, no surprise: the density and strength of adult bones increases as daily magnesium intake increases.
Cardiovascular Function and Heart Health
The beneficial longevity-enhancing effects of magnesium on the heart and cardiovascular system are well documented. This has been demonstrated clearly in the results of a 10-year study of over 14,000 adult men published recently in Environmental Health Perspectives. The investigators found that as daily magnesium intake increased, the health of the heart also increased, confirming a large body of existing evidence. In fact, several studies suggest that a daily intake of at least 400 mg of magnesium powerfully supports healthy cardiovascular function with age.
Maintaining Already Normal Blood Sugar Levels
Adequate magnesium intake is required for maintenance of stable blood sugar levels. As dietary magnesium intake goes up, the efficiency of glucose storage by muscle cells increases. This principle was demonstrated in the results of a study published recently in which elevated magnesium status was associated with healthy blood sugar control in children. Of course, the healthier our blood sugar management is, the healthier we will be. The link between healthy magnesium nutrition and healthy blood glucose regulation is underscored by the results of analyses of the data obtained from the 85,060 female nurses participating in the Nurses' Health Study, the 39,345 women participating in the Women's Health Study and the 42,872 men participating in the Health Professionals Follow-Up Study – those individuals who regularly consumed at least 400 mg of magnesium daily had significantly better blood sugar regulation in conjunction with their dietary practices.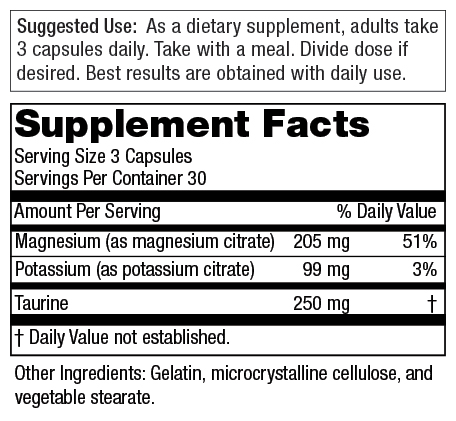 The Super Saver Advantage:
Super Saver saves you 25% and Discounted Shipping
With Super Saver you enjoy the convenience of automatic delivery and you save at least 25%! You will automatically receive a fresh supply at the shipping frequency you select. You are in charge, and you can customize or cancel your order at any time.
Order Line (24 Hr): 1-800-256-6102 Customer Care: 1-888-769-7873
Customer Care Hours: Mon-Thu 9am-9pm ET,
Fri 9am-7pm ET, Sat 9am-5pm ET
200 Terminal Drive, Plainview, NY 11803 © 2012 Purity Products
*These statements have not been evaluated by the Food and Drug Administration. These products are not intended to diagnose, treat, cure or prevent any disease.