Lip Volumizing Treatment
Volumizes thinning lips in days to weeks
Visibly reduces "feathering" and fines lines around the mouth
Rehydrates and restores comfort to dry lips
Used throughout the day and especially right before bed, Lip Volumizing Treatment will bring back the beautiful lips of younger days – smooth and moist with youthful contours and volume for the perfect pout!
Read More
Package Description:
.05 Fl Oz.
Serving Size:
NA
Number of Servings:
NA
Availability:
IN STOCK
Leaves warehouse
in 1-2 business days.
Lip Remodeling Treatment- Volumize, Hydrate and Repair Dry and Thinning Lips
The skin on the lips is more delicate than anywhere else on the face and needs extra care against aging. As lips age, the skin's thin protective barrier becomes ever thinner, impacting moisture retention. With menopause, declining estrogen levels can also lead to volume reduction in the lips. Used often throughout the day and right before bed, Volumize™ will bring back the beautiful lips of younger days- smooth and moist with high definition, youthful contours and volume for a perfect pout. This amazing moisturizing and volumizing treatment also makes an excellent base for lipstick, lip liner and gloss.
Volumizes thinning lips in days to weeks
Visibly reduces "feathering" and fines lines around the mouth
Improves the "pout" of lip contours and receding lip lines
Rehydrates and restores comfort to dry lips
Smoothes away rough, surface damage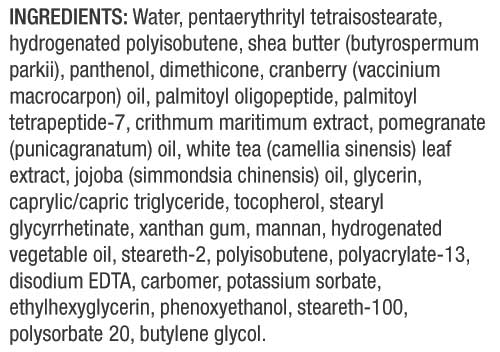 The Super Saver Advantage:
Super Saver saves you 25% and Discounted Shipping
With Super Saver you enjoy the convenience of automatic delivery and you save at least 25%! You will automatically receive a fresh supply at the shipping frequency you select. You are in charge, and you can customize or cancel your order at any time.
Order Line (24 Hr): 1-800-256-6102 Customer Care: 1-888-769-7873
Customer Care Hours: Mon-Thu 9am-9pm ET,
Fri 9am-7pm ET, Sat 9am-5pm ET
200 Terminal Drive, Plainview, NY 11803 © 2012 Purity Products
*These statements have not been evaluated by the Food and Drug Administration. These products are not intended to diagnose, treat, cure or prevent any disease.