Triple Greens Capsules
Supports Healthy Energy levels*
Heart and Brain Health Support*
Supports Healthy Immune Function*
Triple Greens® delivers incredible antioxidant and phytonutrient power - providing the antioxidant equivalent to 9+ servings of fruits and vegetables.
Read More
Package Description:
90 Vegi Caps, 30 day supply
Serving Size:
3 Capsules
Number of Servings:
30
Availability:
IN STOCK
Leaves Warehouse in 1-2 business days.
To achieve the highest standard in specifications of finished product, our manufacturer adheres to the highest quality control measures, including:

NPA (Natural Products Association) certified (Good Manufacturing Practices Certification) & audited. A part of the True Label program.
Licensed with Health Canada
Written Standard Operating Procedures (SOPs) to comply with current Good Manufacturing Practices (cGMP) ensuring consistent quality
Raw Materials meet one of the four following. (The only exceptions are newly discovered ingredients that do not have an established monograph in one of these compendiums): 1. United States Pharmacopoeia (USP)/NF. 2. Food Chemical Codex (FCC). 3. Association of Official Analytical Chemists International (AOACI). 4. National Institute of Standards and Technology (NIST).
Certificates of Analysis available
Compliance with the Public Health Security and Bioterrorism Preparedness and Response Act of 2002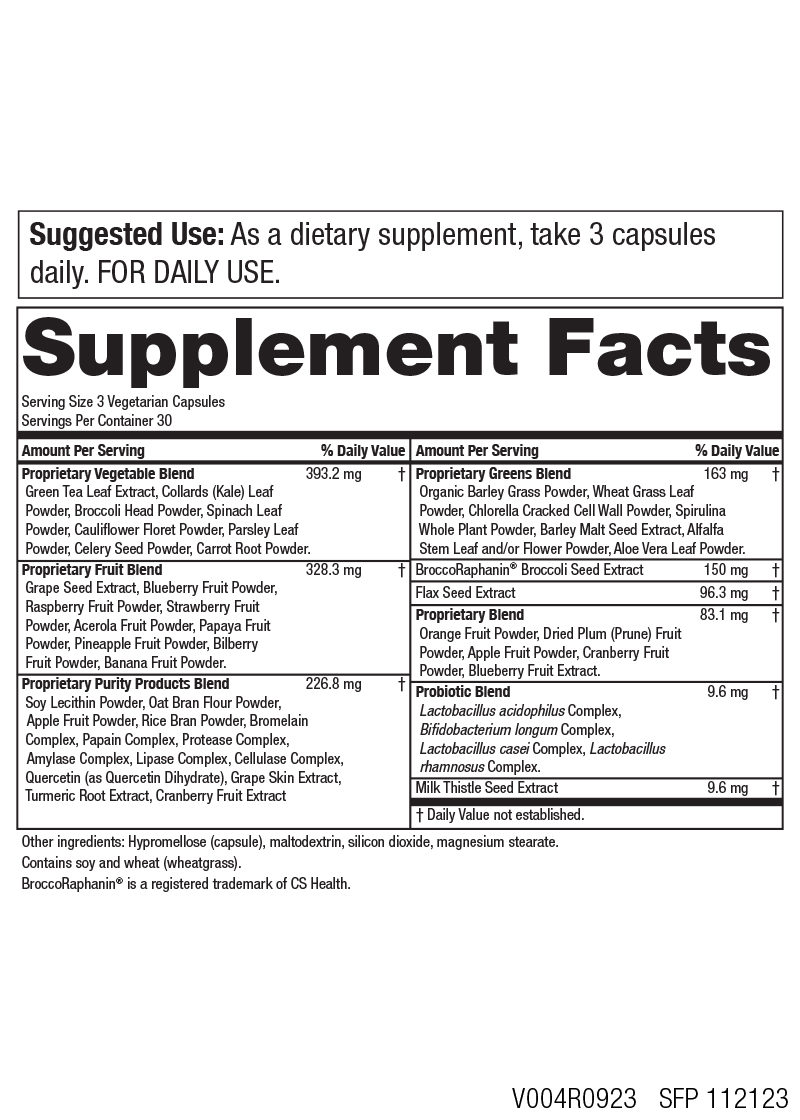 The Super Saver Advantage:
Super Saver saves you 25% and Discounted Shipping
With Super Saver you enjoy the convenience of automatic delivery and you save at least 25%! You will automatically receive a fresh supply at the shipping frequency you select. You are in charge, and you can customize or cancel your order at any time.
Order Line (24 Hr): 1-800-256-6102 Customer Care: 1-888-769-7873
Customer Care Hours: Mon-Thu 9am-9pm ET,
Fri 9am-7pm ET, Sat 9am-5pm ET
200 Terminal Drive, Plainview, NY 11803 © 2012 Purity Products
*These statements have not been evaluated by the Food and Drug Administration. These products are not intended to diagnose, treat, cure or prevent any disease.