Super Digestion for Cats
Supports Proper Digestion and Bowel Health
Supports Skin Health
Helps Maintain Urinary Tract Health
Super Digestion for Cats is an effective formula for supporting proper digestion and bowel health in cats.
Read More
Package Description:
60 capsules
Serving Size:
See description below.
Number of Servings:
Varies by size of cat.
Availability:
IN STOCK
Leaves warehouse
in 1-2 business days.
To achieve the highest standard in specifications of finished product, our manufacturer adheres to the highest quality control measures, including:

·Animal products- We follow NASC regulations & are NASC certified (Best Manufacturing Practices Certification) and Audited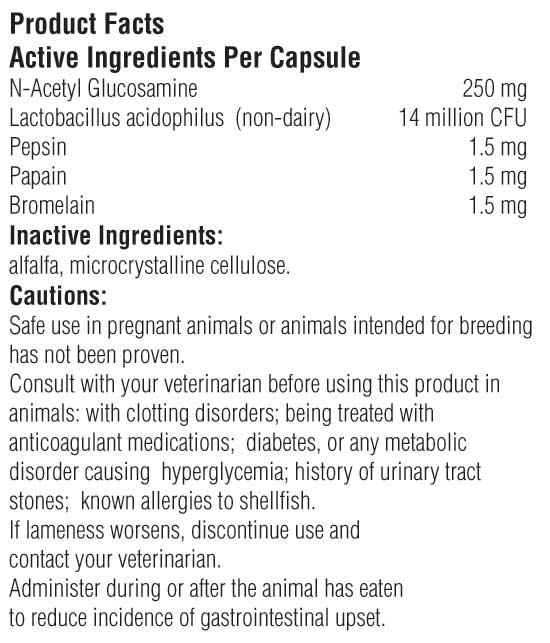 The Super Saver Advantage:
Super Saver saves you 25% and Discounted Shipping
With Super Saver you enjoy the convenience of automatic delivery and you save at least 25%! You will automatically receive a fresh supply at the shipping frequency you select. You are in charge, and you can customize or cancel your order at any time.
Order Line (24 Hr): 1-800-256-6102 Customer Care: 1-888-769-7873
Customer Care Hours: Mon-Thu 9am-9pm ET,
Fri 9am-7pm ET, Sat 9am-5pm ET
200 Terminal Drive, Plainview, NY 11803 © 2014 Purity Products
*These statements have not been evaluated by the Food and Drug Administration. These products are not intended to diagnose, treat, cure or prevent any disease.